How retirees can maximise returns from ASX dividend shares
Here's an income fund tailored for investors in the lower tax brackets.
This article was published by Motley Fool on 11/04/2022
The Motley Fool chats with fund managers so that you can get an insight into how the professionals think. In part 1 of this edition, Peter Gardner, senior portfolio manager & co-founder of Plato Investment Management, explains how the fund works to maximise returns for retirees and zero tax investors.
Motley Fool: How would you describe your fund to a potential client? 
Peter Gardner: The Plato Australian Shares Income Fund aims to help retirees and other zero tax investors meet their income and total return needs.
One of the key differentiators of the fund is that it's specifically managed and tailored for investors in the lower tax brackets. This gives Plato the ability to maximise after-tax investment returns and income by targeting dividends with franking credits, special dividends and off-market buy-backs.
MF: How does that differentiate Plato's income fund from other funds targeting dividends?
PG: Most Australian equities funds have all types of investors within their unit trusts, ranging from high taxpayers through to zero taxpayers, like retirees. Having a mix of tax-paying investors makes it impossible to maximise after-tax income and capital returns for all your clients due to their different tax rates.
On top of this, our fund is built on a very differentiated dividend rotation strategy. We're very nimble in rotating the portfolio to capture dividends. This also helps minimise the typical risks of set-and-forget yield strategies, which can take on significant concentration risk and be overly exposed to potential dividend traps.
MF: How will rising inflation and increasing interest rates impact higher yielding ASX shares?
PG: For some time now, some of the strongest yielding companies have been from the mining and resources sector. And these companies can often benefit from inflation as commodity prices rise. While there have been cost pressures on many of the miners, this has been largely offset by revenue increases.
Interestingly you see a similar dynamic among strong businesses with pricing power in other high-yielding sectors.
If you look at consumer staples, supply chain distributions, natural disasters and other factors leading to inflation have already pushed up costs. However, unfortunately for consumers, most of the large retailers have the ability to pass on these price rises to us all.
Many of our team members have also worked through various inflationary cycles. And, as contentious as it may be, we've actually seen many businesses improve their margins during inflationary environments.
So, while inflation is bad news for unprofitable tech and companies without pricing power, for many of the strong dividend payers in Australia it's not all doom and gloom.
MF: National Australia Bank Ltd (ASX: NAB) is one of your biggest holdings. Why is that?
PG: NAB is our preferred bank at the moment. It's coming up to its ex-dividend date, which happens at the end of May. It's also had pretty decent performance recently in terms of its business momentum. NAB is growing its loan book better than many of the other banks.
Commonwealth Bank of Australia (ASX: CBA) is also doing really well in that regard. But it's fairly expensive at the moment, whereas NAB is still on the cheaper side.
MF: What are your expectations around NAB for the year ahead?
PG: Their margins will probably be under a little pressure compared to where they have been, as has happened with all the major banks. But as interest rates start to increase, that should improve their net interest margin going forward. The RBA hasn't moved on interest rates yet, but we do expect that in the second half of this year.
MF: How does the potential negative impact of rising interest rates on the banks' mortgage books factor into that?
PG: We don't see an increase in the interest rate of 1% as causing any significant impact on bad debts. If interest rates were to increase by 3% or 4% then that's where you'd start to see the Australian borrower begin to struggle. But based on all the statistics that we see, people have a lot of money in their offset accounts. So, we wouldn't expect any significant defaults. Especially in the early stage of the rate increases.
If inflation doesn't get under control and the RBA is forced to ratchet up interest rate increases, then that's something that could be an issue in the long term. But we don't see that as a short to mid-term issue.
MF: If the market closed tomorrow for four years, which ASX income stock would you want to hold? 
PG: That's a difficult question for a manager as active as Plato! While we often hear about stock to hold for a lifetime and the like, investors often forget how much can change in a matter of years.
In the current portfolio of the Plato Australian Shares Income Fund, we'd be relatively comfortable with our holdings in Macquarie Group Ltd (ASX: MQG) and JB Hi-Fi Ltd (ASX: JBH).
These are the 2 best ASX dividend shares to buy right now
Income investors need to take precautions to avoid dividend traps.
This article was published by Motley Fool on 12/04/2022
The Motley Fool chats with fund managers so that you can get an insight into how the professionals think. In part two of this edition, Senior Portfolio Manager & Co-Founder of Plato Investment Management Peter Gardner tells us how to avoid dividend traps and shares his top 2 ASX dividend shares to buy today.
Motley Fool: Investors can get pulled in by ASX dividend shares with high trailing yields that may not be repeated. What's your experience here?
Peter Gardner: We often talk about avoiding dividend traps because we think this is a critically important factor in generating strong income to help our clients make ends meet.
Dividends traps occur when you look at company data and see a large dividend yield. The problem is this yield figure is based on historical dividends and can be taken against a falling share price. When it comes to dividend traps, that super-high historical yield figure may never come to fruition because the company's earnings may be likely to fall, causing it to reduce or completely cut its dividends.
MF: So how do you target tomorrow's high yielding ASX dividend shares?
PG: You first have to eliminate the dividend traps. At Plato, we've developed statistical models over many years to help forecast the likelihood of dividend cuts and avoid dividend traps.
When identifying where dividends are poised for growth, investors should remember that the ability of a company to pay and grow its dividends is linked to earnings and cash flow growth. So, a strong underlying business model is very important.
MF: What else do you look for to avoid dividend traps?
PG: Some other factors that can impact a company's future profitability, and their ability to pay dividends, include macro factors like prevailing tax policy or the overall state of the economy.
Industry-specific factors can also create issues for a subsector of the market. For example, the impact of the price of oil on airline shares.
MF: What are the 2 best ASX dividend shares to buy right now? 
PG: Macquarie Group Ltd (ASX: MQG). That's because Macquarie has continued to deliver consistent earnings growth and consistent dividends in recent years despite the challenges that have faced the financial services sector. Most recently it achieved a record profit for the December 2021 quarter.
The Group is very diversified, and we are particularly buoyed by the strong performance of its markets facing business, strong AUM [assets under management] growth, and investment in renewables.
Importantly, it has a lot of cash on its balance sheet which indicates it can sustainably grow dividends in the foreseeable future.
MF: And your second top ASX dividend share?
PG: Then there's BHP Group Ltd (ASX: BHP).
The big Australian is in a really good position to continue delivering big dividends for its Australian shareholders.
During the recent reporting season, BHP announced a record first-half dividend of $1.50 per share, fully franked. This equates to a gross dividend yield of 6.2% for this dividend alone. While it was 49% larger than last year's interim dividend, the payout ratio is still a healthy 78%.
This dividend was announced along with increasing revenues, increasing [earnings before income, taxes, depreciation and amortisation] EBITDA, and increasing profit.
There's also the BHP and Woodside merger deal on the horizon which we believe will be a tax-effective income opportunity for BHP shareholders. The deal will likely see BHP's petroleum assets spun off in the form of a special dividend with franking credits attached, in order to merge with Woodside. Franking credits are one of the most tax-effective forms of income for low-tax investors.
We also see BHP's recent delisting from the London Stock Exchange as a positive for Australian shareholders. This enables more of those franking credits to ultimately be distributed to shareholders.
MF: What investment move do you most regret?
PG: We've been on the right side of some of the more recent trends in the markets as bond yields rose, capturing the outperformance of commodities and missing the underperformance of expensive tech.
But our biggest recent regret – there are always plenty of regrets in funds management – is not having a larger exposure to commodities and a lower exposure to stocks impacted by rises in bond yields.
For example, we have holdings in James Hardie Industries PLC (ASX: JHX) and Aristocrat Leisure Ltd (ASX: ALL) whose underlying businesses have been performing well, but who have also been hit as bond yields rose.
MF: Has Russia's invasion of Ukraine changed your investment approach? 
PG: You can't ignore this sort of event and we must consider how it could impact company dividends now and into the future.
However, our investment approach has not changed, as this horrific event has just exacerbated some pre-existing trends that we were exposed to such as continued increases in commodity prices and concerns about inflation.
We're one of the most active, nimble income funds that I know of, and we rotate our portfolio in order to capture the strongest dividends in the market. We also continue to generate additional income through tax-effective portfolio management, something unencumbered by the sad developments in Ukraine.
SUBSCRIBE TO OUR NEWSLETTER
Subscribe to keep up to date with the latest fund
information and insights.
"A good decision is based on knowledge and not on numbers."
Plato (427-347 BC)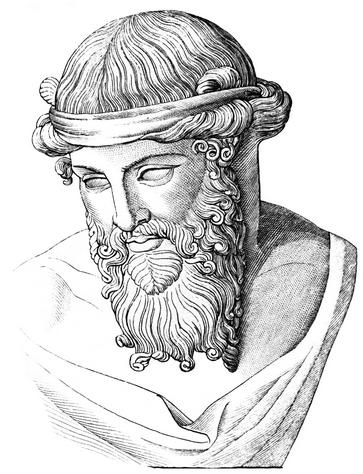 Disclaimer
Plato Investment Management Limited AFSL 504616 ABN 77 120 730 136 ('Plato').
Whilst Plato believes the information contained in this communication is based on reliable information, no warranty is given as to its accuracy and persons relying on this information do so at their own risk. Subject to any liability which cannot be excluded under the relevant laws, Plato disclaim all liability to any person relying on the information contained on this website in respect of any loss or damage (including consequential loss or damage), however caused, which may be suffered or arise directly or indirectly in respect of such information.
Pinnacle Fund Services Limited ABN 29 082 494 362 AFSL 238371 is the product issuer of funds managed by Plato. Any potential investor should consider the relevant Product Disclosure Statement available at https://plato.com.au/retail-funds/ in deciding whether to acquire, or continue to hold units in a fund. The issuer is not licensed to provide financial product advice. Please consult your financial adviser before making a decision. Past performance is not a reliable indicator of future performance.
Disclosure contained on this website is for general information only. Any opinions or forecasts reflect the judgment and assumptions of Plato on the basis of information at the date of publication and may later change without notice. Any projections are estimates only and may not be realised in the future. Information on this website is not intended as a securities recommendation or statement of opinion intended to influence a person or persons in making a decision in relation to investment. Unauthorised use, copying, distribution, replication, posting, transmitting, publication, display, or reproduction in whole or in part of the information contained on the website is prohibited without obtaining prior written permission from Plato. Past performance is not a reliable indicator of future performance.