This article is written by James Kirby, Wealth Editor at The Australian. You can read the original article here.
If we are to believe the hype, then off-market share buybacks are just like the best thing ever: "The companies are virtually giving a franked dividend free-kick to shareholders," goes the line from brokers and advisers.
But is it true? If you are among the million-plus shareholders in the nation's biggest bank, CBA – or the market's largest supermarket group, Woolworths – you will have received an offer letter in recent days describing the terms of their "off-market" buyback.
You can read these offers many times over but to precisely grasp either deal requires an advanced understanding of both franked dividends and buybacks, which is a little like trying to listen to two radio stations at once. In other words, each part of the deal makes sense in isolation, but in combination it's a daunting task.
Cut to the chase: the way the numbers work, these two high-profile buybacks are generally not worth the effort unless you are using shares held in super – or better still shares held as a tax-free super pensioner.
(Many retiree investors operate below the $1.7m individual transfer balance cap.)
The offers may also be useful to some investors in low tax bands or those with large holdings in tax-protected vehicles such as trusts.
One person who really does hold the entire labyrinthine structure in his head is Peter Gardner of Plato Investment Management group. He has run the numbers on both buybacks and here's his conclusion.
For super funds (in accumulation), the CBA offer is neutral – for retiree investors the deal nets out at a 14 per cent improvement, all things being equal: that is, for every $100 accepted into the offer, the retiree investor ends up with $114.
At Woolworths, the deal is slightly better – for super funds (in accumulation) the offer presents a potential gain of 2 per cent and for tax-free super investors the potential end gain is 18 per cent, or $118 for every $100.
Now those potential gains must be put in context. They assume the investor gets to sell all the shares they wish to sell into the offer.
But analysts suggest that the scaleback could be as high as 80 per cent. In other words, for many investors for each dollar put into the offer only 20c will be included in the buyback process.
Fortunately, there are minimum acceptances in the offers – at CBA, for example, the minimum is 100 shares, which means whatever amount you put into the offer the company commits to accepting 100 shares. At today's price that would be a minimum of $10,200.
Similarly, the Woolworths 'scaleback' will not apply to the first 180 shares offered by an investor representing a minimum of about $7000.
How does all this work? Franked dividends enhance the value of dividend to all shareholders, especially retirees.
Off-market buybacks enhance the value of the total number of shares on issue (a teeny bit, perhaps by 1 per cent) so all shareholders benefit. In fact, it all works so well both companies will not have to pay the full price of their own shares on the day, there will be discounts applied.
The essential feature of the financial engineering here is that the funding for the shares in the buyback offer you get from CBA or Woolworths is created through a combination of a capital component and franked dividends (yes, they are allowed to dig them out of their treasure trove and use them expressly for this exercise).
In the case of CBA, the deal is $21.66 capital and the rest is franked dividends. At Woolworths it is $4.31 and the rest is franked dividends.
In the end there are many factors to weigh up in these buybacks. Assuming you are retired and paying no tax, you want to sell – and you do not wish to sell much more than $7000-$10,000 worth of shares, then it is clearly worth it. As Gardner says: "If you pick up 14 per cent, that's a year's returns or better."
The deadline to accept the CBA offer is October 1, for Woolworths it is October 15.
SUBSCRIBE TO OUR NEWSLETTER
Subscribe to keep up to date with the latest fund
information and insights.
"A good decision is based on knowledge and not on numbers."
Plato (427-347 BC)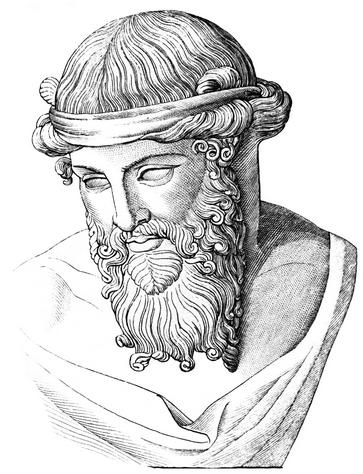 Disclaimer
Plato Investment Management Limited AFSL 504616 ABN 77 120 730 136 ('Plato').
Whilst Plato believes the information contained in this communication is based on reliable information, no warranty is given as to its accuracy and persons relying on this information do so at their own risk. Subject to any liability which cannot be excluded under the relevant laws, Plato disclaim all liability to any person relying on the information contained on this website in respect of any loss or damage (including consequential loss or damage), however caused, which may be suffered or arise directly or indirectly in respect of such information.
Pinnacle Fund Services Limited ABN 29 082 494 362 AFSL 238371 is the product issuer of funds managed by Plato. Any potential investor should consider the relevant Product Disclosure Statement available at https://plato.com.au/retail-funds/ in deciding whether to acquire, or continue to hold units in a fund. The issuer is not licensed to provide financial product advice. Please consult your financial adviser before making a decision. Past performance is not a reliable indicator of future performance.
Disclosure contained on this website is for general information only. Any opinions or forecasts reflect the judgment and assumptions of Plato on the basis of information at the date of publication and may later change without notice. Any projections are estimates only and may not be realised in the future. Information on this website is not intended as a securities recommendation or statement of opinion intended to influence a person or persons in making a decision in relation to investment. Unauthorised use, copying, distribution, replication, posting, transmitting, publication, display, or reproduction in whole or in part of the information contained on the website is prohibited without obtaining prior written permission from Plato. Past performance is not a reliable indicator of future performance.