Plato Investment Management Portfolio Manager, Dr Peter Gardner says too many retirees are missing out on additional income because their Australian equity portfolios don't take full advantage of Australia's taxation system.
"With interest rates at historic lows we find ourselves in a position where more income can be generated from franking credits alone, than cash investments such as term deposits," said Dr Gardner.
"Many pension phase and tax-exempt investors we speak to remain surprised that one dollar of pre-tax income from fully franked dividends is actually worth $1.43 to them after receiving the franking refund. This is despite the significant attention franking received at the last Federal election.
"As an investment firm specialising in retirement income, we campaigned against moves to abolish franking credits at the last federal election, now we see why they're so important as retirees continue to be hit by rate cuts which are destroying their income from other asset classes.
"Fortunately, dividend income remains relatively strong and franking credits remain in place."
Dr Gardner says in the current market the mining sector is leading the pack when it comes to franking yield returns.
"Fortescue Metals is currently paying a gross income of 14.5%, including a franking yield of 4.3%. We expect this to be sustainable in the foreseeable future and believe there remains a positive outlook for the price of iron ore.
"Rio Tinto and BHP are other notable dividend payers at the moment which offer retirees the additional benefit of fully franked dividends.
"A focus on investing in companies that offer franked dividends in a no-brainer for retirees, but unfortunately we find many aren't doing this, the same goes for tax effective buybacks which can also add considerable after-tax alpha when on offer.
"Retirees should assess the management of their equity portfolios to ensure they have a bias towards franked dividends and take advantage of other tax-effective opportunities such a buybacks.
Over the past 12 months, Plato's Australian Shares Income Fund has generated gross income of 7.7%. 2.2% of which has been franking yield.
This article was published by The Australian on November 23, 2020
SUBSCRIBE TO OUR NEWSLETTER
Subscribe to keep up to date with the latest fund
information and insights.
"A good decision is based on knowledge and not on numbers."
Plato (427-347 BC)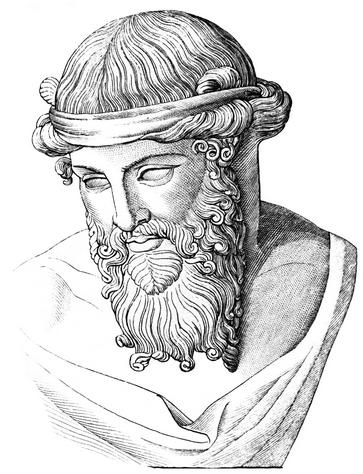 Disclaimer
Plato Investment Management Limited AFSL 504616 ABN 77 120 730 136 ('Plato').
Whilst Plato believes the information contained in this communication is based on reliable information, no warranty is given as to its accuracy and persons relying on this information do so at their own risk. Subject to any liability which cannot be excluded under the relevant laws, Plato disclaim all liability to any person relying on the information contained on this website in respect of any loss or damage (including consequential loss or damage), however caused, which may be suffered or arise directly or indirectly in respect of such information.
Pinnacle Fund Services Limited ABN 29 082 494 362 AFSL 238371 is the product issuer of funds managed by Plato. Any potential investor should consider the relevant Product Disclosure Statement available at https://plato.com.au/retail-funds/ in deciding whether to acquire, or continue to hold units in a fund. The issuer is not licensed to provide financial product advice. Please consult your financial adviser before making a decision. Past performance is not a reliable indicator of future performance.
Disclosure contained on this website is for general information only. Any opinions or forecasts reflect the judgment and assumptions of Plato on the basis of information at the date of publication and may later change without notice. Any projections are estimates only and may not be realised in the future. Information on this website is not intended as a securities recommendation or statement of opinion intended to influence a person or persons in making a decision in relation to investment. Unauthorised use, copying, distribution, replication, posting, transmitting, publication, display, or reproduction in whole or in part of the information contained on the website is prohibited without obtaining prior written permission from Plato. Past performance is not a reliable indicator of future performance.