This Q&A article with Dr Don Hamson was published by the Australian Financial Review.
Are you expecting another big year of dividends in 2022?
Don Hamson: If we look at the current financial year, ending June 30, 2022, I think we can say it is shaping up as a bonanza year for dividends. We're projecting greater than 10 per cent yield for FY22 for our Australian shares income fund, which is also the underlying portfolio of our LIC, Plato Income Maximiser.
As the economic reopening continues in 2022, we think there's a very sound argument for a return to pre-COVID-19 payouts as the year progresses.
Which stock are you most bullish on when it comes to dividends, and why?
Looking into 2022, Macquarie Group is one of our current overweight positions. Whilst not traditionally seen as a yield stock, it's consistently grown earnings and dividends and is well-positioned to grow earnings from its renewables investments.
Macquarie produced a cracking result in October which was around 6 per cent above broker expectations. Interestingly, they were able to profit strongly from their commodities trading division which benefits from volatility in commodities markets, and they also reported strong AUM growth which bodes well for future returns.
It's a great opportunity from a total returns perspective, and it has plenty of cash on the balance sheet which gives us confidence that it will be able to increase its dividends going forward.
Are the major iron ore miners appealing income plays?
If you'd been one of those waiting for the iron ore price to collapse, you would have missed out on some stellar dividends over the past three years and great capital appreciation, even taking the recent falls into account. For instance, you could have bought Fortescue for around $3.70 three years ago, and subsequently received over $6 in cash dividends, or nearly $9 including franking, and the stock is still trading over five times higher than it was three years ago.
In the past few months, we have lightened our weightings to the mining sector, but we're still very positive. Even if the iron ore price goes another 10 per cent or 20 per cent lower from here, Rio, BHP and Fortescue remain very profitable. And we think demand will likely strengthen after Chinese New Year and the Beijing Winter Olympics, as steel manufacturers rebuild stocks. I wouldn't write off the iron ore miners just yet!
What is the dividend outlook for the banks? Are they likely to return to pre-COVID-19 levels next year?
In short, yes. We think the banks can get back to pre-COVID-19 payouts over the next 12 to 24 months. Our banks have generally been well managed through the pandemic and shareholders have been rewarded with a healthy rebound in dividends this year together with a solid, tax-effective buyback from Commonwealth Bank.
If you look at the dividend payout ratios from the banks during 2021, they have been prudent, and despite recent capital returns, they still have excess capital, so there is room for bank dividends to increase further – certainly if the economic environment continues to improve in 2022. And with banks hopefully being more rational with their loan pricing, and surely being near the end of paying for past sins (which have been a headwind for earnings for some years), we think dividends will continue to increase, but at a far lower pace than the rebound we saw in 2021.
What's the outlook for retail stocks going into Christmas and the second half? Which stocks will benefit most?
While the post-lockdown retail boom looks set to ease, we do expect strong trading over Christmas to benefit select retailers such as JB Hi-Fi and Super Retail Group.
Once again, Christmas sales will be buoyed by the fact very few Australians will be holidaying abroad. Instead, the millions that are usually spent in foreign countries by Australians at this time of the year will be spent domestically. But given sales are cycling from strong highs last year, it's pretty much as good as it gets.
What's your favourite local pub or restaurant and your go-to order?
I have a local Indian restaurant called Zinger Taj that does a mean butter chicken and vegetable paratha which is my go-to if I don't want to cook, but I do like cooking, and lockdown has helped me sharpen those skills.
Any TV series or podcasts you're enjoying?
I like to travel and explore different cuisines. So I love watching any of the Rick Stein food and travel shows, such as Rick Stein's Secret France.
SUBSCRIBE TO OUR NEWSLETTER
Subscribe to keep up to date with the latest fund
information and insights.
"A good decision is based on knowledge and not on numbers."
Plato (427-347 BC)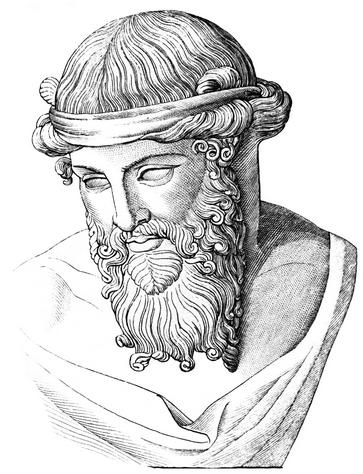 Disclaimer
Plato Investment Management Limited AFSL 504616 ABN 77 120 730 136 ('Plato').
Whilst Plato believes the information contained in this communication is based on reliable information, no warranty is given as to its accuracy and persons relying on this information do so at their own risk. Subject to any liability which cannot be excluded under the relevant laws, Plato disclaim all liability to any person relying on the information contained on this website in respect of any loss or damage (including consequential loss or damage), however caused, which may be suffered or arise directly or indirectly in respect of such information.
Pinnacle Fund Services Limited ABN 29 082 494 362 AFSL 238371 is the product issuer of funds managed by Plato. Any potential investor should consider the relevant Product Disclosure Statement available at https://plato.com.au/retail-funds/ in deciding whether to acquire, or continue to hold units in a fund. The issuer is not licensed to provide financial product advice. Please consult your financial adviser before making a decision. Past performance is not a reliable indicator of future performance.
Disclosure contained on this website is for general information only. Any opinions or forecasts reflect the judgment and assumptions of Plato on the basis of information at the date of publication and may later change without notice. Any projections are estimates only and may not be realised in the future. Information on this website is not intended as a securities recommendation or statement of opinion intended to influence a person or persons in making a decision in relation to investment. Unauthorised use, copying, distribution, replication, posting, transmitting, publication, display, or reproduction in whole or in part of the information contained on the website is prohibited without obtaining prior written permission from Plato. Past performance is not a reliable indicator of future performance.